We are excited to announce that CAL Sports Academy will be hosting our third year of the CAL Sports Academy Holiday Monetary Award this December! Last year, we were thrilled to raise a total of $4,400 to help 5 families in our community. The support and donations received from our CAL families, sponsors, anonymous donors, and CAL staff was infectious and went above and beyond our expectations for last year. The award funds started at $350 and the loving contributions from all of you took it to the incredible total of $4,400.
CAL Sports Academy is excited to carry this Monetary Award over to this year's Holiday Season. The purpose of our monetary award is to provide support to families who are experiencing hardship. We understand that there is an array of hardships faced by members of our community each day ranging from families who are struggling to pay bills, who cannot afford holiday presents for their children, who have sick family members, who need help putting food on the table, who have experienced COVID-19 impacts, and so much more. Our goal is to provide our support to a small group of families this holiday to alleviate even a little bit of the stress they may be experiencing.
Distribution of award funds will be determined through the submission of essays explaining your personal experience of hardship this year or essays on behalf of a friend, family member, or community peer that explains why you nominate that individual for support.
It is our hope to surpass our final tally from last year and raise a total of $4,500 to be split and support multiple families in need this Holiday Season. CAL Sports Academy is passionate about using these funds to help as many families as we can. We urge everyone to not fear asking for help and to please share this with as many people as they can. We wish to use this action to extend a hand to our community and shed some light this holiday season.
Please pass this opportunity along if you are able, we appreciate your help.
ESSAY GUIDELINES
Describe a specific situation or a type of hardship that is being experienced by your family that this monetary award can provide assistance towards.
Identify why you feel that this situation warrants your family to be awarded this money.
Explain how you will use the award towards assisting with overcoming the situation or hardship that is being experienced this holiday season.
The essay submission entails a simple note that explains your story. Essays are only used to determine how we can help; they are not being judged on writing ability! Please, do not let the idea of an "essay" deter you from submitting your story.
If this is holding you back, please feel free to call Coach Corey at 844-225-3343 ex. 3 for assistance. All personal information will remain protected and will not be shared past initial submission to Mr. Corey A. Lord. Anonymous essays will be shown only to a small group of sponsors to share how they have helped impact the community.
How a Winner will be Chosen
A small panel of CAL Sports Academy appointed individuals lead by Mr. Corey A. Lord will review all received essays to determine which families will be awarded award funds (amount varies based on donations received). A winner will be determined based on how well you:
Explain the situation or hardship being experienced with specific details and a thorough explanation.
Describe how this monetary award will be used to assist with the situation or hardship being experienced.
Submission of the essay within the required time-frame by 12:00pm on 12/16/22.
What to Include in Your Essay
Name, address, phone number
Explanation of your hardship situation
Reasons for why you feel that the money should be awarded to you
Explanation of how the award will be used to help reduce the identified hardship situation
How to submit your Essay
You can submit your essay by clicking the button below and filling out the application form.
Help Us Reach Our Goal!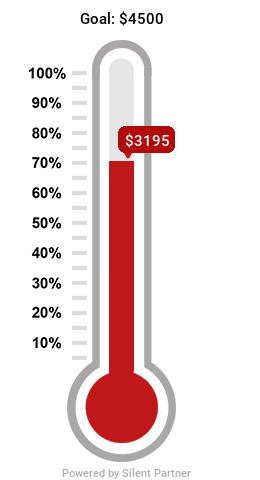 center>
Now Accepting Donations Towards Our Holiday Monetary Award!
We were blown away by the support expressed last year with many families reaching out to offer donations in support of our Holiday cause. If you are interested in donating, please Venmo Corey A. Lord with the note "CAL Holiday Award". We appreciate your support and thank you for your generosity!